Leading Specialist Class A & B Drugs Charge Defence Lawyers
Our top specialist drug-charge defence lawyers have an unparalleled track record of successfully defending the full range of drugs-related offences, including:
• Conspiracy to Supply
• Possession with Intent to Supply (PWITS)
• Knowingly Concerned in the Supply
• Importation
Recognised as one of the best drug charge defence law firms, we have had great success in recent years, including:
Importation of Drugs
Recognised as one of the best drug charge defence law firms, the successful defence of an importation of class A drugs (Cocaine) case which involved the use of helicopters travelling from Europe to the UK. The amount of drugs imported exceeded 50kg.
Encrypted Encrochat Phone & Digital Telecommunications
Our reputation as one of the best firms of solicitors for drug-related defences is built in part on our significant experience and knowledge of cases that involve digital telecommunication systems such as Sky, PGP and Encrochat.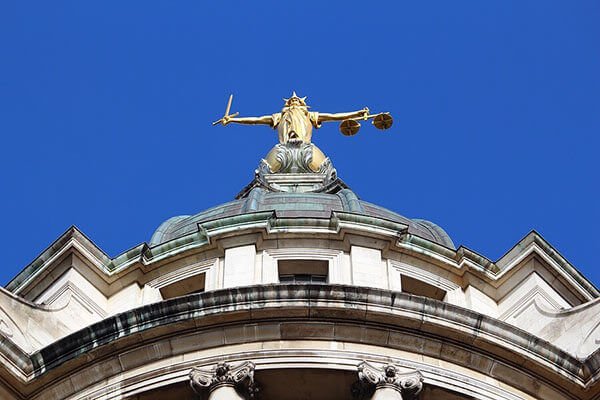 Multi-Jurisdictional & Cross Country Border Experience
We also have expertise with multi-jurisdictional investigations, in which joint operational investigations have taken place between different country authorities, like US Department of Justice, the FBI, the DEA, and HMRC.
The Full-Range of Drug Offence Cases
Our enviable track-record of success is both broad and deep, and ranges from personal possession cases to the most serious cases like knowing concern in importation, and conspiracy cases involving significant quantity. Some cases of note which we have engaged with are:
• Conspiracy to supply
• Possession with intent to supply (PWITS)
• Conspiracy to import
• Fraudulent evasion of a prohibition, by bringing in to the UK or taking out of the UK, controlled drugs
• Production and allowing use of premises
"The 'diligent' team at Bark&co is led by the firm's founder, Giles Bark-Jones. Bark-Jones secured an acquittal for criminal barrister Andrew Fitch-Holland in a case involving match-fixing in professional cricket. Alison Hill and Fiona Gavriel are also recommended."
Legal500
"The firm Bark&co's bespoke service offers clients unrestricted access to their lawyers at all times, which is particularly remarkable given the large amount of fraud work the group handles"
Chambers & Partners
"This 'Highly efficient firm' is made up of 'very straight forward practitioners' who attract clients in their droves, "thanks to an "innate ability to give spot-on advice"
Chambers & Partners
"Practice head Giles Bark-Jones is 'without doubt' one of the sharpest defence lawyers practicing today"
Legal500
Drug Related Charges – from Money Laundering to Forfeiture & Detention
Our expert leading drug case lawyers also have extensive experience with charges that flow from the substantive drug matter itself. For example, we have had great success in defending
money laundering
charges matters and also civil
detention & forfeiture
cases brought under the
Proceeds of Crime Act 2002
. For example, we were successful in securing the return of almost £500,000 which had been detained by HMRC.With our vast experience of successfully defending drug-related charges, from international drug importation right through to cases brought by authorities like the NCA (National Crime Agency) including those that involve specialist military-grade encrypted phones such as Encrochat, it is plain that our top and very experienced drug-case lawyers here at Bark & Co solicitors should be your first choice defence lawyers. Defending drug-related allegations can be a most technical area of law, where specialisation is often crucial for best client outcomes.
Talk to a specialist defence solicitor today
Widely Regarded as One of the Very Best Drug Offence Solicitors
Particularly for more serious drug-related offences, there are often several separately accused parties being tried together – each with their own separate legal representation.In the media high profile cases below,
while other parties have been found guilty, OUR client was found innocent.
It takes great skill to achieve these results, and on a repeated basis as we do. This is why we are widely regarded as one of the very best firms of defence lawyers in the UK for alleged drug-related offences.
• Samson Karahassan: NOT GUILTY
• Anthony Briggs: NOT GUILTY
• Andrew Gray: NOT GUILTY
• Ellie Corcoran: NOT GUILTY
• Andrew Cooke: NOT GUILTY
Contact our Top-Rated Expert Drugs Defence Lawyers
Discuss your case in the strictest confidence with our top drug offence specialist lawyers here at Bark & Co solicitors – based in London, but with a nationwide and international reach.
Whether your charge or pre-charge relates to drug importation or conspiracy to supply or intent to supply or concern to supply – OR you have been released under investigation awaiting the result of mobile phone analysis including Encrochat phones, or indeed any other drug-related charges including possession, just contact us by completing the form on this page or better still Call Us Now on 0207 353 1990.