Top London Criminal Defence Serious Crime Solicitors Win War Crimes Landmark Supreme Court Dismissal For Civil War Torture Charge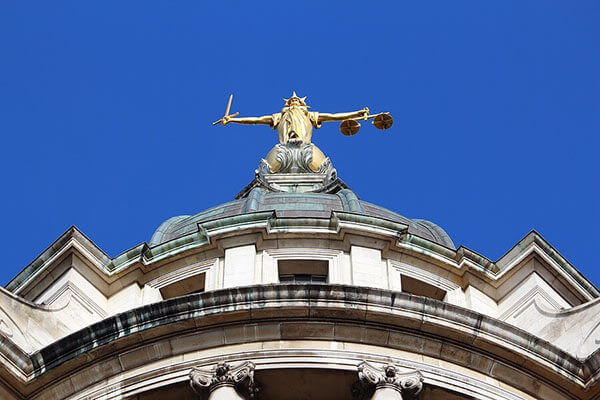 ART vs Regina
Acting for Dr Agnes Reeves Taylor (the ex-wife of the former President of Liberia Charles Taylor) in dismissal of all charges against her for conspiracy to torture contrary to section (1) of the Criminal Law Act 1977 and seven counts of torture contrary to section 134(1) of the Criminal Justice Act 1988 during the outbreak of the Liberian Civil War in 1990.
The proceedings were listed for trial in January 2020. Dismissal of these proceedings before trial followed the Supreme Court's judgment in November 2019 granting our interlocutory appeal, R v TRA [2019] UKSC 51.
The allegations, brought by Civitas Maxima and the Global Justice Research Project over 20 years after the alleged events, were prosecuted by the Metropolitan Police War Crimes Unit exercising universal jurisdiction under s.134(1) of the Criminal Justice Act 1988 implementing Article 1 the United Nations Convention Against Torture (UNCAT) – only the third case of its kind to be prosecuted in the UK making it a precedent case domestically and internationally.
Dr Reeves Taylor was arrested on 1st June 2017. In October 2018 the Central Criminal Court denied an initial application to dismiss but granted permission to appeal. Dismissed by the Court of Appeal in December 2018, we appealed to the Supreme Court in June 2019. The Supreme Court unanimously granted this appeal in November 2019 and remitted the case back to the Central Criminal Court for consideration of a renewed application to dismiss including Prosecution expert evidence not provided to the Court of Appeal.
Following our renewed application to dismiss, the Central Criminal Court dismissed all charges on 6th December 2019.
This is undoubtedly one of the biggest criminal cases domestically and internationally regarding this area of law illustrating our prominent role in cutting-edge matters in the public eye.
For the Criminal Case we instructed Jonathan Laidlaw QC of 2 Hare Court and Steven Powles QC of Doughty Street Chambers.
For the Supreme Court Case we instructed Steven Powles QC, Tatyana Eatwell and Margherita Cornaglia from Doughty Street Chambers.
Some media coverage can be seen here:
• Daily Telegraph
• The Guardian
If you would like our top-rated team of serious crime defence solicitors to represent you, either on legal aid or as a private client, call our specialist London & UK-wide expert lawyers on 0207 353 1990 now.
Or go to our top-rated serious crime lawyers team page here